#1 CRYPTOCURRENCY ALERTS & TRADING TOOL
CRYPTOLUME is a cryptocurrency trading/analysis tool that helps SAVE HOURS per day through a smart algorithmic based platform. CRYPTOLUME helps users find profitable trades faster in multiple trading timeframes by providing birds-eye view analysis of cryptocurrency exchanges. We also provide cryptocurrency alerts directly to your Mobile/Desktop device for moving technical indicators such as RSI, MACD crossovers and more.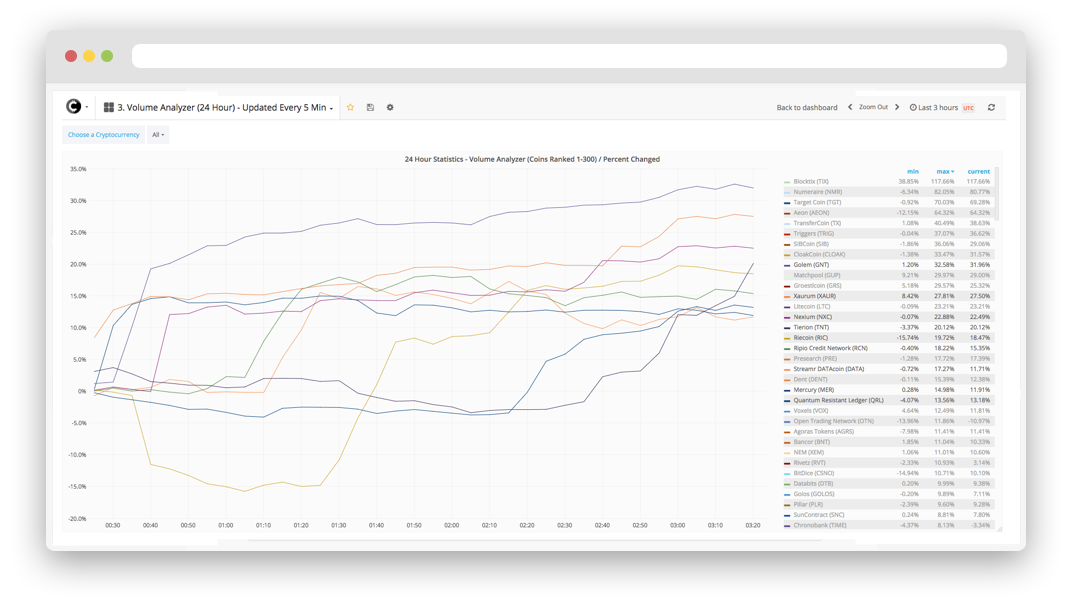 Cryptolume Trading Tool Features
Cryptolume is a smart cryptocurrency analysis tool that runs mathematical formulas and popular trading indicators such as RSI and MACD to catch trends in the market. Cryptolume is not a tool that offers financial or trade advice, it is a tool to assist you in making informed decisions when placing your trades. We focus heavily on following volume trends, price actions and looking at if cryptocurrencies are being oversold or overbought.

We then provide this information to you through a consolidated dashboard where you can see what's happening to all the major cryptocurrencies, as well as be alerted on moving markets via our chat application. Save hours per day researching information with our easy-to-use web application.
Volume Graphs
Track moving volume through a consolidated view. Stop opening 50 windows to find out volume trends.
RSI/MACD Graphs & Alerts
Get a birds eye view on what's being oversold or overbought. Save time charting MACD! Receive alerts on these indicators!
9+ Exchanges Connected
We connect to major cryptocurrency exchange websites so you know where these coins are trading.
Price/Volume/RSI Algorithms
Our main moving market graphs use three indicators to present information and to send notifications.
Cryptocurrency Alerts
Receive notifications on moving markets through our chat application via desktop or phone.
Data Warehouse
We store a large portion of historical data in order to provide effective stats such as RSI.
Events Calendar
Dashboard view of upcoming events of your favorite cryptocurrencies and see if it's bringing price action.
Coin Exchange Additions
Be alerted when a new cryptocurrency enters one of our supported exchanges.
Table of Movement
Get a birds eye view of all cryptocurrency price action in the market for multiple timeframes..
Exchanges Supported









"It's time to help people make informed trading decisions and help stop them from making emotional trades. The vision of Cryptolume is to help beginner and professional traders find information faster than previous conventional methods. Stop looking at numbers 4 hours a day to find out volume and price action. Use our graphs to find out what's happening with all the major cryptocurrencies. Currently we are supporting cryptocurrencies across 9 major exchange websites." - Meruem, founder of Cryptolume.
Why use a Cryptocurrency Tool like Cryptolume?
The main reason Cryptolume was created is to help people save time in their busy lives. With our cryptocurrency trading tool you can find profitable trades faster through our consolidated graphs that have already crunched the numbers for you. Not only this but we send cryptocurrency alerts on coins that are moving in uptrend market action.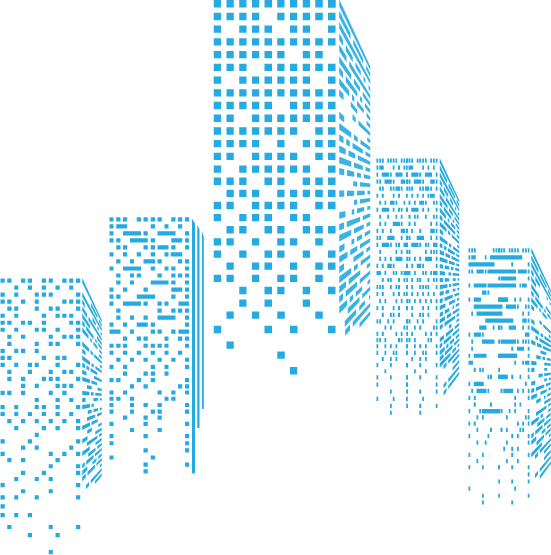 Faster Trading
Save hours per day in trading by seeing multiple timeframes all at once and by being alerted for technical indicators.
Algorithmic Trading
We plan to create our own technical indicators alongside adding popular ones that you can receive alerts for when price action happens!
Data Science
Through the use of mathmetical formulas and website scraping, we can create trading formulas that won't be available anywhere else. This is our long term plan.
We Listen To YOU
We are always adding exchanges or indicators our users want, and we're being pro-active by adding features that they know they'll love to the the platform.
Dedicated Team
We are dedicated and inspired to create a system that is useful for traders to find massive trades quickly.
Big Dreams
We have a lot of ideas in store for Cryptolume and we have an amazing team to do it. Stay tuned!
Why isn't Cryptolume free?
Cryptolume stores millions of rows of data per day and we hold that information for long periods of time. This is important because it allows us to create formulas based of previous price history and allows us to give more accurate data on our charting and alerting applications. We run Slack channel support and pay for Slack premium service, which is an overhead every month too. Ensuring that Cryptolume runs fast, is our goal. We run scalable AWS cloud-based servers.

Data is a big problem in the tech industry, and in order to scale our systems and offer high uptime we charge a monthly subscription fee for the use of our services. We have a dedicated support team of developers who are working hard to ensure the system has high-availability, useful features and the prevention of abuse.

We believe the price we have set for Cryptolume per month is a fair one.
Cryptolume Roadmap
Cryptolume has a long-term vision, and we'd love or you to be a part of it. Here's a bit of an example of what we have in store, however we've kept a few things hidden to avoid competitors and protect our subscribers. We look forward to the bright future ahead.
Graph App / Alerts (Q4 2017)
The ability to look at volume, price action, oversold/overbought cryptocurrencies and receive alerts via Slack (Chat Application).
Candle Formulas (Q4 2017)
Algorithm implemented to analyze 5/15/30 minute and 4/24 hour candles. We're the first crypto analysis tool to digest this information in these short intervals.
Social Data Science (Q1 2018)
Formulas added to the mix where sentiments on social networks for cryptocurrencies is factored into our programming logics to catch moving markets.
Smart Trends (Q1 2018)
Multiple algorithmic calculations (RSI, MACD, Price etc) will be put together throughout our already existing database store and codebase to catch early market action.
UI Facelift (Q2 2018)
At this stage we will have large scale data on all of our formulas and will be implementing a complete UI change for desktop and build a mobile app.
User Options (Q3/4 2018)
With our new web application and mobile technology we will be allowing users to create their own rules for cryptocurrency trend analysis.
The best tech for Cryptolume is that of which we haven't thought of yet. This is only the start. We plan to follow the cryptocurrency market very closely, listening to our user needs and implementing all of this through the use of data science and programming technologies. - Meruem, Founder
TRADE FASTER, WITH CRYPTOLUME
RECEIVE ACCESS TO THE CRYPTOLUME PLATFORM. CLICK THE BUTTON BELOW.
Contact Us
Address: CRYPTOLUME, Suite 514, 377 Kent Street, Sydney NSW 2000 Australia
We will respond to all enquiries within 24 hours. If you're a subscriber please use the in-app messaging system for faster service.